Google Maps Photo Meta API
Our Google Maps Photo Meta API allows you to scrape more info about photo from Google Maps Photo. The API is accessed through the following endpoint: /search?engine=google_maps_photo_meta.

A user may query the following: https://serpapi.com/search?engine=google_maps_photo_meta utilizing a GET request. Head to the playground for a live and interactive demo.
API Parameters
Search Query
Parameter defines the Google Maps Photos' data ID. Find the data ID of a photo using our Google Maps Photos API.
API Results
JSON Results
JSON output includes structured data for user, date and location.

A search status is accessible through search_metadata.status. It flows this way: Processing -> Success || Error. If a search has failed, the error will contain an error message. search_metadata.id is the search ID inside SerpApi.
HTML Results
This API does not have the HTML response, just a text. search_metadata.prettify_html_file contains prettified version of the result. It is displayed in the playground.
API Examples
JSON structure overview
{
  ...
  "user": {
    "name": "String - Name of user who posted the photo",
    "link": "String - Link to user's Google profile",
    "image": "String - User profile image URL",
    "user_id": "String - Google's user id"
  },
  "location": {
    "latitude": "Float - Latitude of the place",
    "longitude": "Float - Longitude of the place",
    "name": "String - Name of the place",
    "type": "String - Type of the place, e.g, Coffee shop"
  },
  "date": "String - Date the photo was posted (format: DD-MM-YYYY)"
  ...
}

Results for: Peet's Coffee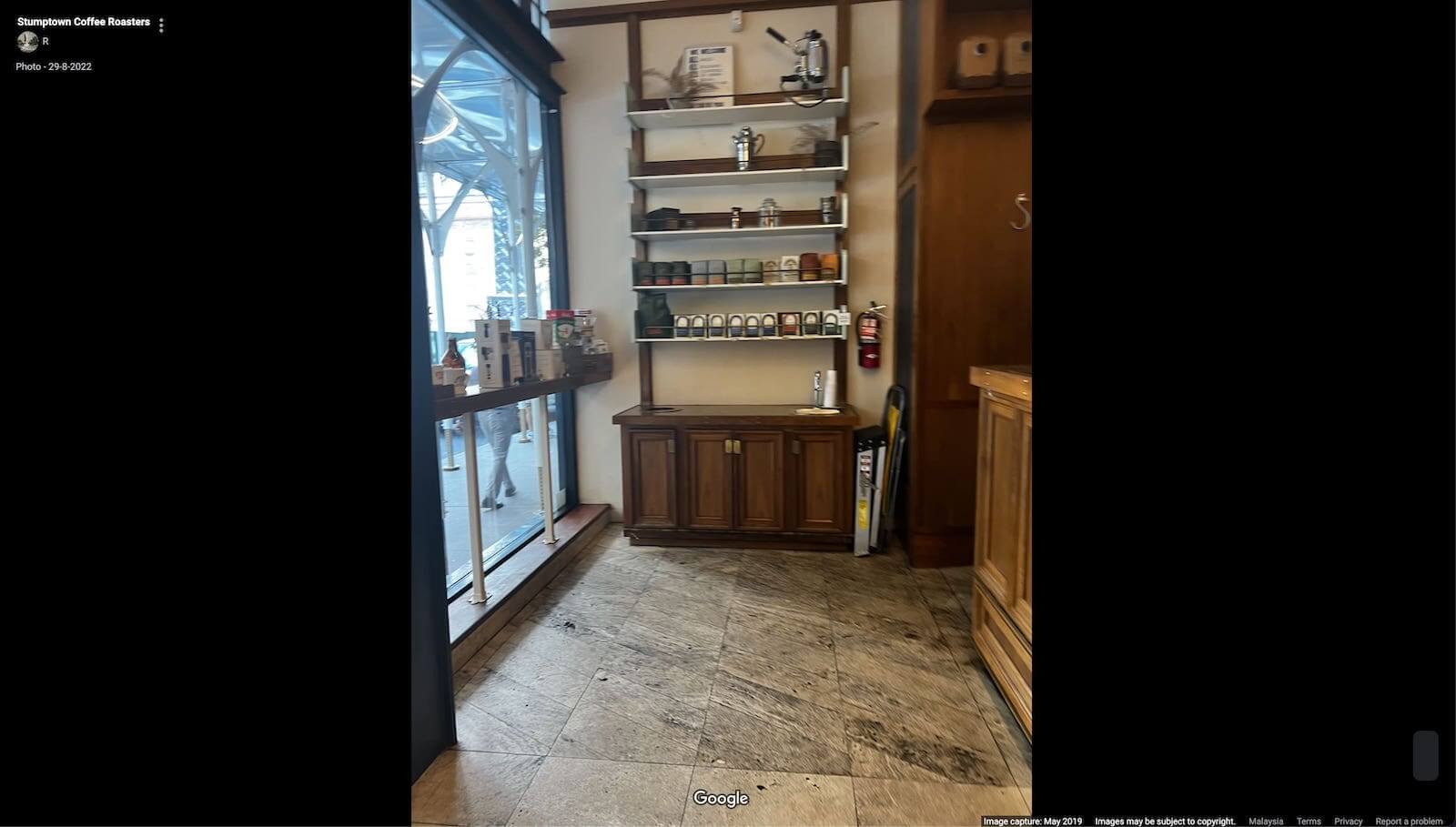 {
  ...
  "user": {
    "name": "R",
    "link": "https://maps.google.com/maps/contrib/103419305671938156693",
    "image": "https://lh3.googleusercontent.com/a-/ACNPEu835-47-Efj2vFl3OshpYVrCZ9OJuM1EoPf7ddsRA=s48-p-k-no-mo",
    "user_id": "103419305671938156693"
  },
  "location":{
    "latitude": 40.74573990219196,
    "longitude": -73.9882272348948,
    "name": "Stumptown Coffee Roasters",
    "type": "Coffee shop"
  },
  "date": "29-8-2022"
}